Dreams do come True and they can for you too.Nothing that promises wealth overnite or costs you nothing ever is real.When you finally really get that, then you will slow down to go fast and success will be yours.
Simple Daily Changes lead to Success

Self-Help Books for Women are Popular Again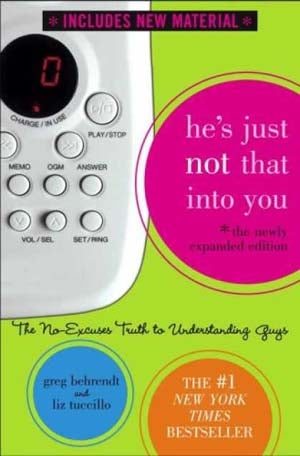 We all remember that Title above don't we?  If I am remembering correctly there was a lot going on around that.  And If I am right, it was a much-needed book at the time.  Pretty sure the guys didn't agree, but for us gal's………oh Yeah! WE GOT IT!!   Just One of the outstanding self-help books for women that stood out to me.  Oh yes, there are a lot of them, but I don't have the room to share too many today. I Would love to hear about some of your favorites, so would you share in the comments when I turn the keyboard over?
Okay, on a little more serious note, I am a firm believer in self-help books for women and okay, the guys too.
  Anything that is motivating and encouraging.  I have on several occasions immersed myself in learning whatever I could to help me turn a situation around.  Seems like I had just a few of those……a few too many!  Can anyone else relate? Puhleeze!  I do not want to feel alone on this.
Shall We Get Cozy and Look at More Self-Help Books for Women
I am so glad you said yes!  Here is another kind of fun title that caught my eye recently on Amazon. Yes, I am a fan!  Aren't you?  I love how fast the service is and if Amazon is not reaching out to make sure your order arrived on time and it was what you wanted, the vendor is doing it.  Anyway, back to the book at hand.
Yes, it is available on Amazon.  Hang tight for one sec and I will check on the status for Ebooks as well.  It is available for Kindle and Kindle reader apps.  ⇓Look right here, and yes, you do save $.
Get Over Your Damn Self: The No-BS Blueprint to Building a Life-Changing Business
I just spotted another title as I was checking to see if Get over Your Dams Self was available as an Ebook. This really Looked like a bit of fun with a female author.  Always good to read from someone who may have some things to say that you relate to.
You Are a Badass: How to Stop Doubting Your Greatness and Start Living an Awesome Life

I have chosen to insert a link to some of the Top choices for Self Help topics.  They are not all mine and they may not be all you either, but it gives us a bit more insight into what is available and how others see them.
Two reviews for this book above are opposite of each other which goes to show you each person reads or gains insight differently than another.
"Reminders that a change in attitude and thinking can be beneficial – and this book delivers that in spades."
"There's nothing new here, but it's quick and a good pick me up."
A Couple More for Fun and Yes Knowledge
The following couple of book titles reflect a little more on knowledge and feeling really good about your choices.  The Flip Flop CEO is a book I loved as it spoke the whole truth about M.L.M. and Relationship marketing and broke down the facts and negative talk that surrounds this kind of marketing.
  It is not a scheme or a scam.  It is 100% legitimate.
It will not matter what 'type' of marketing you are doing, this is one very important book that will help you explain what M.L.M. really, really is.  Facts don't lie.  And Now a new Book, just made its debut Sept. 1st will let you know if network marketing is really for you.  Does the Shoe Fit?  You decide.
With so many self-help books for women being written today, I thought it might be nice to share things from another perspective.  I do hope you check it out.  The Ladies, the authors, are fun and it is a short easy read.  Yes, Ebooks are available.
Here is another which I have heard of and it reminds me of French Girls Don't Get Fat (which is a fun read and so sensible it will surprise you)  But this, and I am such a sucker for a good title and fun Graphics    Gospel According to Coco Chanel: Life Lessons From The World's Most Elegant Woman
And this next one is good for both sexes if getting your buttons pushed sends you into 'road rage' or pulling out your hair and tears!  I think everyone has had a few of these if not still happening.  It is on my list of 'To Read' books!  I hate how I always react to those buttons when I know I shouldn't.  Just seems it always happens so fast and then after the fact…DUH….you slap your forehead with the what the H E double hockey sticks was I thinking!  Again!!!!
One last short read that is essential for all of us, and let's face it, ladies, we all need that extra push some days!  Just because it is something totally new to us, or we are having to start our lives over due to any number of reasons, doesn't mean we couldn't or shouldn't give it a try.  I believe in this title 100% and maybe that is why I was attracted to it.  Either way, it works.
She Believed She Could, So She Did (mini book)
 With a Mini Price Ladies and one of those awesome self-help books for women we love to remember.
Hey Ladies, Stop Apologizing … and Other Career Mistakes Women Make: New 2017-2018 Edition is now available.
One of My All-Time New Fav's
This book stands alone from any other.  The simple daily choices will lead you to the success and happiness you desire.  Successes in life come one day at a time, One baby steps at a time or Simply by putting one foot in front of the other.
No one said the Road to Life was straight.  Narrow in parts, but not often straight.  I truly believe that this book, if you follow the simple steps Jeff lays out and actually DO THEM, you will see a whole new You.  I can guarantee you will be nodding your head and giving yourself one of those 'slap me upside the head' kind of moves.
You are going to recognize more than you know!  And it all comes down to Daily Things we Do in our Lives.  Ready?
More Self Help for Women
My Top Choices for Self Help
More choices can be found by clicking above.  This is where your mind will get activated if it hasn't already done so.  And Please remember, most of the books I suggest do come in Ebook format so your dollar goes a very long way!!  Enjoy, and I look forward to sharing more of my favorite picks soon.
I think this is a familiar title


Ladies…….Guys too!  If you saw a book you liked or think you know someone who should see one of them, do the like and share for me.  It not only helps me but just you get to think how much you could be helping someone else.  And, if you have read any of the books mentioned leave a thought or two in the comments below.   Would love to hear if you enjoyed them or not.  Have a question?  They are welcome anytime.  Over to you………….The keyboard is all yours!
P.S.
AT this time in space I am not affiliated with the purchase of any of the books noted here.  I just love the easy reading style of some and the positive knowledge of others.  Please enjoy, I know you can find them on Amazon as I have the kindle version of a few.  🙂